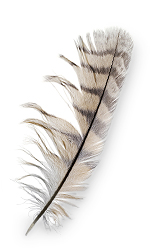 He assaulted indignant tradesmen and threw them and their belongings out of the Temple; he drove a coach-and-horses through a number of sacrosanct and hoary regulations; he cured diseases by any means that came handy, with a shocking casualness in the matter of other people's pigs and property; he showed no proper deference for wealth or social position; when confronted with neat dialectical traps, he displayed a paradoxical humor that affronted serious-minded people, and he retorted by asking disagreeably searching questions that could not be answered by rule of thumb. He was emphatically not a dull man in his human lifetime, and if he was God, there can be nothing dull about God either. But he had "a daily beauty in his life that made us ugly," and officialdom felt that the established order of things would be more secure without him. So they did away with God in the name of peace and quietness.
Source: The Gospel in Dorothy Sayers
Today on Plough: "
When did God break the Ten Commandments?
"