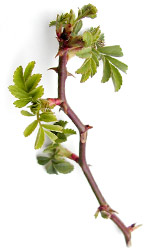 To be baptized "into Christ" and "in the name of Christ" means to be incorporated into the way of life which characterized his life, the life of the empty one, the servant, the humble one, the obedient one, obedient even unto death (Phil. 2:6–11). That day at the Jordan, knee deep in cold water, with old John drenching him, the Anointed One began his journey down the via crucis. His baptism intimated where he would finally end. His whole life was caught up in this single sign. Our baptism does the same.
Source: Bread and Wine
Today on Plough:
Wind loves the branches, though blemished and bent
.