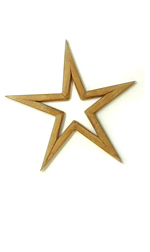 Although the scribes could explain where the Messiah should be born, they remained quite unperturbed in Jerusalem. They did not accompany the Wise Men to seek him. Similarly we may be able to explain every article of our faith, yet remain spiritually motionless. The power that moved heaven and earth leaves us completely unmoved.
What a contrast! The three kings had only a rumor to go by. But it spurred them to set out on a long, hard journey. The scribes, meanwhile, were much better informed, much better versed. They had sat and studied the scriptures for years, like so many dons. But it didn't make any difference. Who had the more truth? Those who followed a rumor, or those who remained sitting, satisfied with all their knowledge?
Source: Watch for the Light
Today on Plough:
"I just want a hug," she said. This made me nervous.