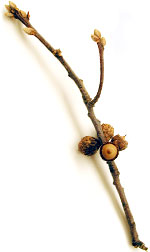 To feel close to God is a great comfort. It is depressing to feel alone and forsaken, to think that we have been left to our own resources and must rely on our own strength. I would not want to live a single day without being able to feel that God's angels are around me, and around the whole world. I cannot live one day without believing that we are never alone.
Source: Now Is Eternity
Today on Plough: No, the ashes on your forehead do not look all right.