Why Don't We Open Our Doors?
September 11, 2015
The migrant crisis will not stop. It will only increase and eventually demand the help of every country. It is heartbreaking to see the hundreds of thousands of people fleeing their nations to find refuge somewhere. Thankfully, Britain, Germany, and Austria have finally begun to open their doors. Now the question is: What will my country, the United States, do?
I have not seen an exodus like this since the Vietnamese boat people of the 1970s. That crisis affected the world, but it was small in comparison to what we are experiencing today. Every day we read new articles about countries from which people are fleeing. This will likely only accelerate if ISIS continues to spread. This crisis will change every nation that is willing to open its doors to these refugees; it must also change us personally.
Here in the United States we have an obligation to help. These masses are made up of individual people, including children. Each has been created in the image of God, and many have a very deep faith. They have joys, sorrows, and longings just like you and I. They have suffered horrors of which we cannot dream, including starvation and rape.
Every one of them has a story to tell, but they are often not able to tell it because the hurt is so great. There are also few who take the time to listen. Thankfully, God knows every story, and in his time, he will answer the needs of each person. But we have to help.
What drew me to this country was that when it was founded, everyone was welcome to make a new start. My family came as religious refugees from Germany and South America. We were thankful that people opened their doors to receive us and gave us a chance to become established as American citizens.
We are a nation of immigrants. So what is our responsibility? We need to open our doors, just like Britain, Germany, and Austria. This country claims strong Christian roots, but unless we are going to be there for these refugees, we will become the laughingstock of other countries who are leading the way.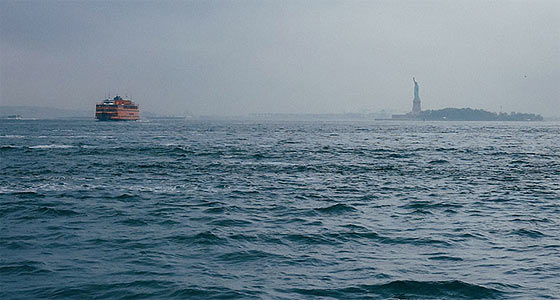 If and when we begin to accept migrants and refugees, it will change us. But that is the best thing that can happen, because it will give our young people a cause to live and die for. For too many years we have lived too well, and now the time has come for us to share our abundance with others. Jesus challenged his disciples to show hospitality, speaking strongly to those who missed a chance: "Depart from me, you who are cursed, into the eternal fire prepared for the devil and his angels. For I was hungry and you gave me nothing to eat, I was thirsty and you gave me nothing to drink, I was a stranger and you did not invite me in, I needed clothes and you did not clothe me" (Matt 25:41-43).
I have been in Europe, and I know that when it has opened its doors in the past, life was no longer the same. Resources were stretched to the limit. This could be the case for the United States as well. On the other hand, immigrants could bring with them the skills and work ethic needed to fill up and turn around crumbling Rust Belt cities. Many of these migrants are not unskilled laborers; they are doctors, lawyers, teachers, and craftsmen. To the extent that we welcome them, we will restore our integrity and improve our society.
May the words of Emma Lazarus, chiseled on the Statue of Liberty – "Give me your tired, your poor, your huddled masses yearning to breathe free, the wretched refuse of your teeming shore. Send these, the homeless, tempest-tossed to me, I lift my lamp beside the golden door!" – become an inspiration for us all, young and old, and let us reclaim with pride the title of "the melting pot of the world."
---
This piece first appeared in the Voices Blog on Bruderhof.com.