A former gang member who graduated from Harvard, Eugene F. Rivers III is pastor of the Azusa Christian Community in Dorchester, Massachusetts. His programs to get churches involved in curbing youth violence in his inner-city Boston neighborhood have been emulated nationwide. We asked him for his insights on the unrest in Ferguson, Missouri, prompted by the killing of Michael Brown, an unarmed eighteen-year-old, by a police officer.
Young people are still protesting in Ferguson almost three months after the death of Michael Brown on August 9, 2014. Their perseverance is impressive; they press on after the national media have left and after people have stopped flocking to St. Louis to support them. But how likely is it that they will accomplish the goals of their protest, even after all their efforts?
The community's solidarity and determination in its response to the shooting reveals two things. First, it confirms that the ability of social media to galvanize revolu­tions is not limited to distant places like Iran. Second, these young people and the adults who support them were just discover­ing the power they potentially had at their fingertips. When Michael Brown, an eighteen-year-old black man, was shot down in the middle of the day by a white police officer, Torrey Russell, another young black man, announced on social media that he was going to the police station to demand some answers. He was astonished to find himself heading a large crowd of youth. The next day, Rev. Traci Blackmon, a United Church of Christ minister, took to social media to declare her intention of joining the young people's protest. She too was greeted by an unexpected crowd of supporters at the police station. Kareem Jackson, a St. Louis rapper, stepped up when women and children were assaulted with tear gas canisters and defended them by tossing back the canisters. This young man talked down gang leaders and other youth who were ready to arm themselves and take on the police who publicly referred to black people as "coon" and "nigguh."
Though social media brought the protesters together, it is the underlying problems in the community that have fueled their staying power. Ferguson is Birmingham, Alabama, circa 1963. Only three officers out of a police force of fifty-three are black, though 67 percent of Ferguson's residents are. Fines and court fees for traffic violations and other infractions of the law were the second largest source of income for the city in 2013. This creates an incentive for police to ticket drivers for every offense, no matter how minor, and this practice is highly racialized: 93 percent of arrests, 86 percent of traffic stops, and 92 percent of vehicle searches in Ferguson involved blacks, even though a smaller fraction of blacks stopped were carrying illegal substances compared to whites. There are very few black elected officials, due in part to blacks' withdrawal from the electoral system. Roughly 30 percent of blacks in St. Louis City and St. Louis County, where Ferguson is located, live below the poverty level, compared to a poverty rate of 8 percent among whites.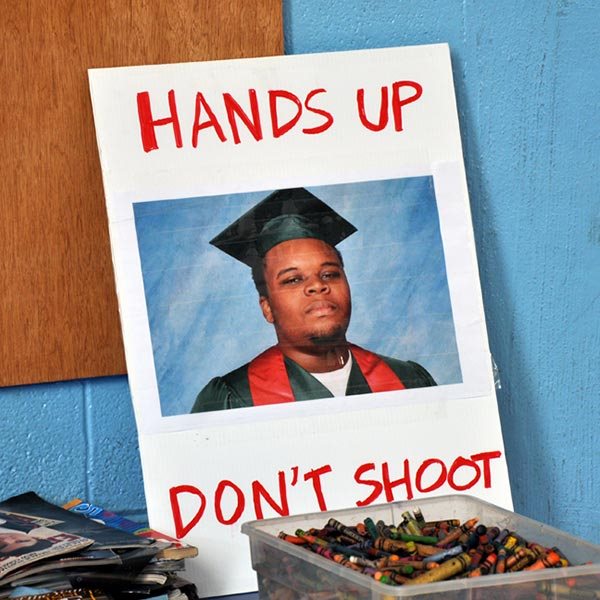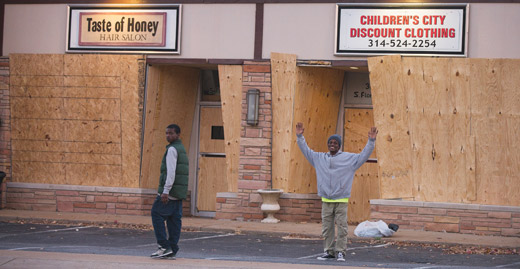 This highly unjust, racially unequal system has transformed a protest about the death of one young man. It has become more than a quest for justice for him; it becomes a demand for access to a better life for all the young people like him who suffer under an inequitable system. But will they get justice for either Michael Brown or themselves?
Here are two important obstacles to obtaining justice in Ferguson: the laws of the land and the trauma endured by the black community. First, laws governing the conduct of police officers who use lethal force have an extremely high bar of proof. It must be demonstrated that the officer intentionally used more force in the situation than was necessary. Therefore it is unlikely, though not impossible, that Officer Darren Wilson will be convicted.
The second factor, how the incident traumatized the community, affects the likelihood of justice for the young people and children who still live in Ferguson. Michael Brown's body lay in the street for over four hours. His mother screamed and pleaded to be allowed to go to him, but she was denied. His stepfather asked to be permitted to cover his body with a sheet but was not allowed by the police officers. A mother taking her daughter home unexpectedly encountered the scene as Michael Brown's blood soaked into the asphalt. Residents crowded around in distress.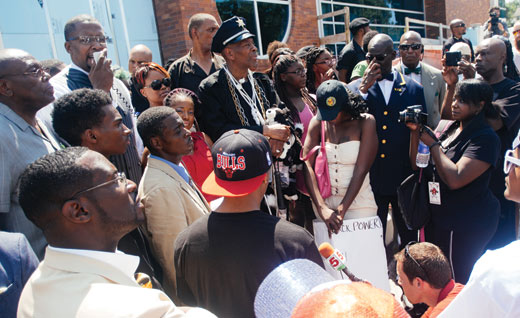 In response to the protests demanding justice the police barricaded four square blocks, preventing children from going to school and residents from going to work for several days. Just recounting his concern for other young men like him brought one man to tears. This traumatized community is ill-equipped to handle conflagrations that will likely erupt again if Officer Wilson is not brought to justice. What is more, though the community is keenly aware of the under­lying systemic injustices they face, the anger and frustration aroused by the recent events may get in the way of their obtaining justice. The leaders of the protest are less focused on the tough questions of how to address the intractable structural issues they face than they are on continuing to protest.
The situation is compounded by a failure of leadership in the black churches in the area. Granted, the local black Pentecostal clergy were impressive, feeding poor families when most of the stores shut down due to the rioting, and cleaning up the neighborhood at 7 a.m. after each night of rioting. Nonetheless a substantial gap exists between the youth leading the protests and prominent church leaders, both local and national. In fact, recently the youth explicitly expressed their disappointment in the lack of a plan of action proffered by national figures who spoke at a march organized by local clergy.
What is needed in Ferguson is a sustainable strategy for the long game, with measurable outcomes: reducing violence among youth and increasing employment and education. Those who work within mainstream institutions, such as businessmen, politicians, university faculty, and philanthropists, must, in the short term, provide jobs for some of these youth. Many continue to protest in part because they cannot find employment into which to channel their energy. Then, over the next year or two, programs that address the most urgent needs – employment, training, and education – must be designed and implemented. A strategic plan to integrate the police force in Ferguson must be put in place to address the alienation experienced by youth and other community members. A major voter-registration drive and get-out-the-vote effort is also essential to ensure representation of the community in local government. And a plan is needed to reduce the reliance of Ferguson and other suburbs of St. Louis on fines for their fiscal health.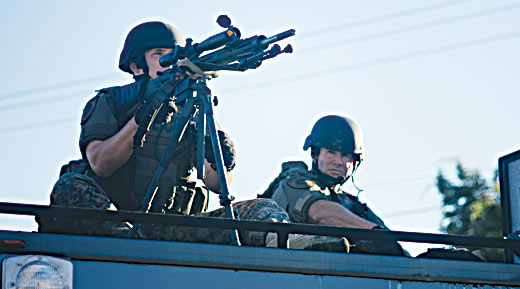 These inside players must also collaborate with clergy and activists. Black ministers, for their part, must put in place programs to foster healing among traumatized youth and other residents. Only as the powerful emotions aroused by the situation are de-escalated can the community fully participate in long-term planning. Ministers must build relationships with young men and women, meeting them on their own terms. Street patrols led by clergy are one effective strategy to begin connecting with youth. From this base, young people can be referred to programs in which clergy can mentor them.
While the verdict of the justice system in the case of Officer Wilson is beyond the control of the community, there is a role for all to play in obtaining justice in Ferguson by beginning to dismantle the system of racial inequity that traps youth like Michael Brown.