It's a gray January day, the warmth of the summer sun now a distant memory. As I throttle up the engine and push the R/V Chamberlain out of the boat slip, we are met by a brisk northeast wind and whitecaps breaking over the windshield. We are out collecting oyster samples to bring back to the lab for ­analysis – a wet and muddy chore, but a worthwhile one. A sentinel species, these lowly creatures are a valuable indicator of the health of a marine ecosystem. As filter-feeding organisms, they help control pollution; a single oyster can filter around fifty gallons of water in a day, improving water quality for other species.
As we leave the harbor and nudge up a tidal creek to our first collection site, the smell of the marsh greets us – that glorious low-tide smell, a blend of seaweed, salt, and mud that few but a marine scientist can truly love. The smell of life.
Estuaries – where a long arm of the sea reaches inland to meet the mouth of a river – are among the most ecologically rich places on earth. Since they offer both abundant food and protection from the harshness of the open ocean, they provide a habitat for a vast variety of marine animals. As "nurseries of the sea," they are a haven where many species of fish and marine invertebrates produce their offspring; here the young can mature in relative safety before returning to the deep water. Meanwhile the salt marshes and oyster beds that fringe the estuaries act as giant filtration systems, sequestering nutrients and degrading pollutants. They also protect shorelines from erosion by wind and waves.
Human civilization was born on estuaries for similar reasons: safe harbors for boats and bounteous water and food. The earliest known urban development began around the Euphrates River estuary in the city of Ur, in what is now Iraq. Similarly, early Egyptians depended on the Nile River estuary for trade, agriculture, and fish.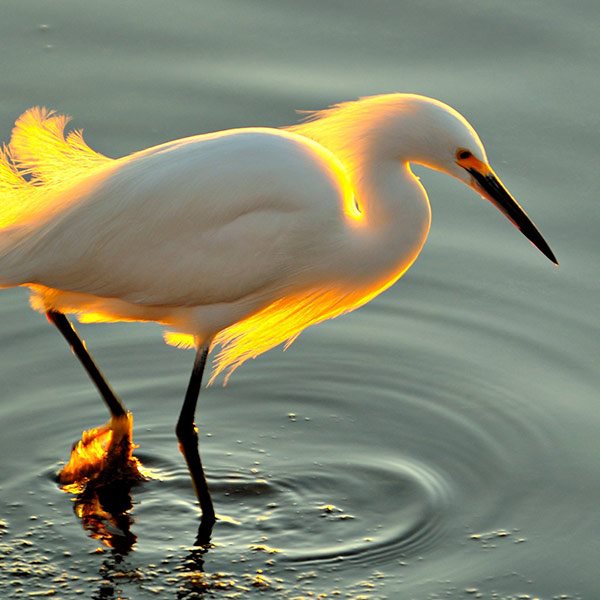 Modernity has rewarded the openhandedness of estuary ecosystems with destruction. Expanding cities are driving land reclamation projects around the globe, dredging and depositing sand and silt and obliterating salt marshes. This upsets the fragile ecological balance, decimating fish populations and destabilizing the land-sea interface, as dramatically illustrated by Hurricane Katrina in the Mississippi Delta and Hurricane Sandy in the Northeast. In addition, ships routinely spill sewage, ballast water, and fuel into estuary ports; propeller wash and port dredging devastate habitats on the estuary floor and re-suspend deposited toxins.
How can this unique natural world get better treatment from humans? Education is a vital first step. I count myself fortunate to be able to share my passion for marine science with local schools here in Charleston, South ­Carolina. The marine-biology students I work with trace their love of the ocean back to childhood trips to the beach or to boating and fishing in local estuaries. As more people discover the joys of kayaking, fishing, or bird watching, public awareness is growing that as stewards of this blue planet, we must protect these environments for future generations.
As I end this day in my office, wrapping up some paperwork, my mind turns to the coming summer, when I can slip out at dusk in my kayak, fishing rod in hand, with only a thin layer of fiberglass separating me from the water and all that lives beneath, to explore the miles of tidal creeks and salt marshes that I love. An egret fishing for dinner, the click and clack of armies of fiddler crabs scurrying through the marsh grass, a school of silvery mullet breaking through the glassy surface, chased by an unseen predator – all these, and that intoxicating low-tide smell.
---
Get Involved: There are encouraging signs of recovery and progress in the restoration of some estuary ecosystems. Community-based groups up and down the eastern seaboard of the United States are working to clean up wetlands, restore historic oyster beds, and replant Spartina, the primary grass that naturally inhabits salt marshes. To help with reclamation efforts, contact your state's natural resources agency. If you live in South Carolina, I would be happy to arrange for groups to join us in our oyster reef restoration project. www.gricemarinelab.cofc.edu