In Memory of Alissa Picker
This is my third try since August,
that end of summer when my only
sister-in-law left this planet, my younger
brother's wife. Leaving daughter, son, and mother
too, and her two brothers. She wouldn't wish
us moping about, but we do, half stunned
to silence. God how I've tried to get
the words right, correct. As we four left
Stuart Little 2 while I was visiting out west,
when the kids were still kids, almost eight
years ago, I commented, "That strain in Michael
J. Fox's voice seems perfect for Stuart Little,
that little white mouse." "That's his
silver lining," she said, knowing the story well.
We knew of his illness and she knew of
the idea of "the silver lining" better than I did.
After, we went to the Peninsula Creamery
for milkshakes, that old fashioned place
in her home town, where we used to enjoy
lunch when we both worked downtown there.
Those tall, silver, metal fountain
milkshake cups icy cold, refreshing,
and clear sparkling glasses to pour
our shakes into, smiles all around.
So, what is our silver lining with her gone?
With anyone loved gone? A dog, a cat,
another dog, another, and three other cats? A
mother, a stepfather, grandparents, uncles, friends, … ?
Later, I rented the first movie, Stuart Little
from the local library back east, thought
Stuart Little 2 better, wished those kids
and we too could stay that young, as we
were, forever. Years later all of us again
saw Despicable Me 2 together; where
were we then? At the Shore? A friend's
sister asked my youngest nephew, "Did you
like the movie?" "It was ok," he said.
I've not been west again, skipping a wedding
of my youngest niece, now a funeral for
my only sister-in-law, since that first
movie now almost eight years ago.
I cannot piece it all together, make sense
of it all; there is no perfect rhyme or reason, or
season, except God wished her, to try to teach us
how far we all fall short. My nephew, was
still young then for that second movie too.
The afternoon after the morning my brother
called with the sad news, my father wished
we all still travel to The Grange Fair,
in his adopted county, so I drove
my older brother, and dad, and me there,
and we sat in the silence stunned, three men
after the chicken meal with rolls and milk,
in the humid summer heat, after the rain storm
subsided, not knowing what to say, stunned,
silent, thinking of a sister, Alissa, and a son, our brother,
a father, and a husband too. Later, after we dropped
dad off, my older brother and I drove back
toward home, the fifty miles south, down 295 in
our home state, my birth state, to the house
we all grew up in as kids: "the boys,"
the three of us, and our two older sisters,
and mom, gone twenty years now, …
and near where the freeway curves south –
east after crossing the Delaware River to New
Jersey, her father's original home state
too I think, my brother and I saw two perfectly
curved double rainbows, unbroken half circles from
horizon to horizon, "more perfect than
any I'd ever seen" as if that were a sign
of some heaven, of some consolation, of some
"silver lining" I never knew, and only she could
fully understand. So, we must have faith that
her silver lining she enjoys in heaven, of
glory that we cannot comprehend here still
in our native state in summer's humid heat.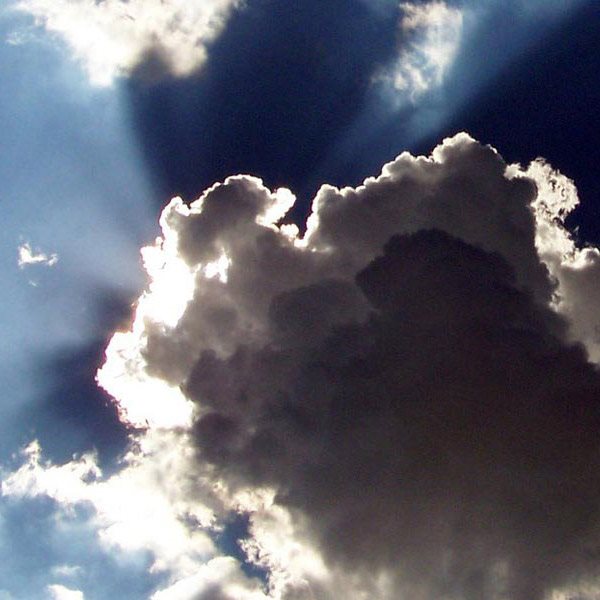 Contributed By
Daniel Picker studied with Seamus Heaney at Harvard, and went on to study English at Lincoln College Oxford and Middlebury College. His work has appeared in Harvard Review, The Sewanee Review, Sequioia, The Philadelphia Inquirer, The Oxonian Review, and many more. His book of poetry, Steep Stony Road, was published in 2012.