In the past few weeks of sheltering in place, I've spent some of my spare time on web forums devoted to the discussion of music. These mostly stick to arcane topics like different CD masterings or arguments about the best lead singer of Van Halen, but given the current events there were increasingly threads about musicians who had tested positive for coronavirus. One concerned singer-songwriter John Prine.
Some participants crankily inquired, "Do we really need these types of threads?" There is a lot of escapism involved in hobbies, a desire to get away from the sad news of the world, even more desirable in the midst of an all-consuming pandemic. Some of the early celebrities who had tested positive, such as Hollywood star Tom Hanks, never appeared to be in serious danger.
But Prine died last week. A seventy-three-year-old lung cancer survivor, he was certainly in a high-risk group. Not even websites devoted to happier discussions can provide a lasting respite from the sometimes harsh realities of life.
Hailed by Rolling Stone as "one of America's greatest songwriters," Prine wasn't as famous as Bob Dylan. He didn't sell as many records as Bruce Springsteen. Even in his prime, he wasn't a leading man in a movie, like Kris Kristofferson. His voice wasn't as pretty as Bonnie Raitt's. Yet he was admired by all of them and a role model for many more country, rock, and folk singers who never became stars at all.
"Prine's stuff is pure Proustian existentialism," Dylan said over a decade ago. "Midwestern mind-trips to the nth degree." Kristofferson's praise was less high-minded. "No way somebody this young can be writing so heavy," he said. "John Prine is so good, we may have to break his thumbs."
Signed to Atlantic Records in the early 1970s, Prine began churning out classics with his self-titled debut album in 1971. There was "Sam Stone," about a family man turned drug addict who came home from the Vietnam War to battle PTSD ("With a Purple Heart and a monkey on his back"); "Angel from Montgomery," a tale of regret from a middle-aged woman who felt trapped in a loveless marriage ("How the hell can a person go to work in the morning / And come home in the evening and have nothing to say?"); and "Hello in There," a song about old age and isolation ("And old rivers grow wilder ev'ry day / Old people just grow lonesome.")
That was just one studio album. He recorded seventeen, not counting compilations, including well respected efforts like 1973's Sweet Revenge and 1978's Bruised Orange. None of them peaked higher than sixty-six on the U.S. album charts before 2000. His highest-charting album, reaching number five, wasn't released until 2018. Titled The Tree of Forgiveness, it contained meditations on love and mortality, making it fitting that it was his last. None were more beautiful than "Boundless Love" ("Sometimes my old heart is like a washing machine / It bounces around 'til my soul comes clean"), substantially about his relationship with his wife Fiona.
"He starts slow," Roger Ebert, the legendary critic, once observed of Prine. "But after a song or two, even the drunks in the room begin to listen to his lyrics. And then he has you."
Prine also touched on faith. A mordant satirist, he did not spare organized religion. From songs like "Your Flag Decal Won't Get You Into Heaven Anymore" to such lyrics as "I got kicked off of Noah's Ark / I turn my cheek to unkind remarks / There was two of everything / But one of me," he was no Anita Bryant. But despite singing "Jesus Christ died for nothin' I suppose" in "Sam Stone," an expression of hopelessness from the song's subject's point of view, neither was he a scoffer. "God Only Knows" is prayer-like. "I think, personally, if I had grown up in a cave, I still would've known that there's a God," he told the Guardian when asked about the song. "I would have been the guy that drew a picture on the wall on the cave."
In fifty years of writing, performing, and recording, Prine went full circle from being praised by heroes, including Dylan and Johnny Cash, to inspiring a generation of admirers who in some cases achieved more conventional commercial success. This latter group includes Brandi Carlile, Jason Isbell, and Amanda Shires. "Anytime a line is not working for me," country star Kacey Musgraves once told an interviewer, "I'll think: WWJPD. What would John Prine do."
What he did was leave behind a treasury of songs to be remembered. God will sort out everything else.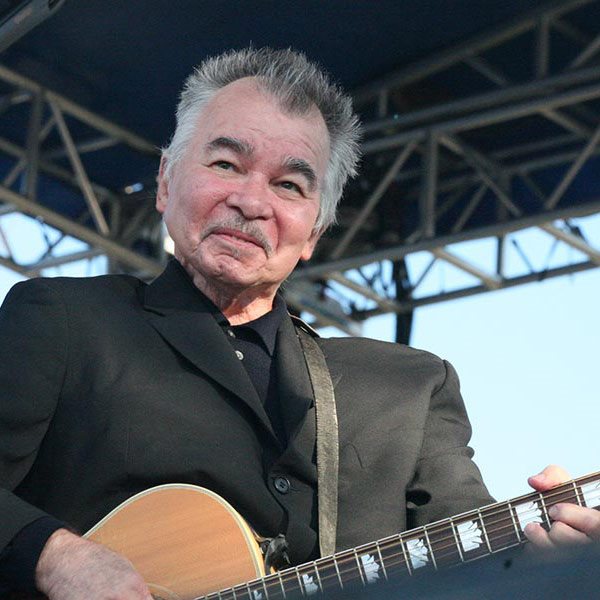 Contributed By
W. James Antle III is the Washington Examiner's politics editor. He is the author of Devouring Freedom: Can Big Government Ever Be Stopped?