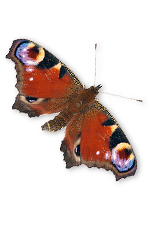 Truth is frightening. Pontius Pilate knew that, and washed his hands of truth when he washed his hands of Jesus. Truth is demanding. It won't let us sit comfortably. It knocks out our cozy smugness and casual condemnation. It makes us move. It? It? For truth we can read Jesus. Jesus is truth. If we accept that Jesus is truth, we accept an enormous demand: Jesus is wholly God, and Jesus is wholly human. Dare we believe that? If we believe in Jesus we must. And immediately that takes truth out of the limited realm of literalism.
Source: The Rock That Is Higher: Story as Truth
Today on Plough: Introducing The PloughCast, a new podcast in which editors Peter Mommsen and Susannah Black dig deeper into perspectives from a wide variety of writers and thinkers appearing in the pages of Plough.