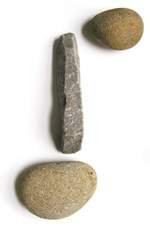 In 1569, in Holland, a Mennonite named Dirk Willems, under threat of capital sentence as a heretic, was fleeing from arrest, pursued by a "thief-catcher ." As they ran across a frozen body of water, the thief-catcher broke through the ice. Without help, he would have drowned… What Dirk Willems did was turn back, put out his hands to his pursuer, and save his life. The thief-catcher, who then of course wanted to let his rescuer go, was forced to arrest him.
Would you, in similar circumstances, turn back to help an enemy?
To tap into our ongoing discussion about putting the Sermon on the Mount into practice, sign up for Plough editor Charles E. Moore's new weekly Substack, Following the Call.