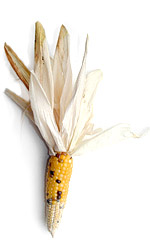 Jesus redefined the bonds of kinship: "Who is my mother, and who are my brothers?… Whoever does the will of my Father in heaven is my brother, and sister, and mother." The biological family, evidently, matters greatly; but in the order of our loves, it should come a distinct second. The care we owe our relatives remains, but now we're called to extend it to a vast new throng of siblings – a family of many ethnicities and cultures that includes the widowed, the unmarried, the outsider, and the stranger.
True Christian sharing would make weak beer of today's socialism, says editor Peter Mommsen.
We need a deep renewal of family culture, says a new issue of Plough Quarterly, out today.