Plough is a sponsor of "The Justice Conference," whose 2014 event took place last week in Los Angeles. More than just an another event, this gathering is a sign that a new generation of young evangelicals is looking for ways to "apply Christianity publicly," in Eberhard Arnold's words. Our editor Clemens Comer records his impressions.
"For I was hungry and you fed me, naked and you clothed me, in prison and you visited me... "
The words are familiar.
"As you have done to the least of these my brothers, you have done it for me." (Matt. 25:40)
And yet – is it enough? If I saw Jesus hungry, would I content myself with giving a loaf of bread in passing? Might I not pause to consider what flawed economic system has allowed him to starve? Or put him behind bars? This question is at the core of what Justice Conference founder Ken Wytsma calls a "theology of justice" – the understanding that knowledge of Christ must lead to love toward others and engagement in the justice issues. They are also the words he chose to open this year's conference, addressing a crowd of nearly two thousand gathered in the Orpheum Theatre in downtown Los Angeles, and thousands more at partner sites across the nation.
When Ken and a group of like-minded individuals in Bend, Oregon founded the Justice Conference in 2010 they could scarcely have anticipated the level of support and involvement that has grown around the event in just four years. Following the opening address at the Orpheum this year, a long list of highly acclaimed speakers from Dr. Bernice King, daughter of Martin Luther King Jr., to New York Times bestselling author Donald Miller and World Vision CEO Rich Stearns, brought an energy that was truly contagious.
A general tone of humility was striking. Many of the speakers spoke openly about how they struggle to keep their personal brand or their particular organization from becoming more important than the work itself. Poet Micah Bournes challenged the audience that the poor do not need us to give them a voice, they need us to give them an ear. Likewise Stephen Baumann, the CEO of World Relief, reminded those present that very often the fringes of humanity are at the center of God's sights.
Equally important was the vital role of forgiveness. At one of the pre-conference breakout sessions, Jeremy Courtney shared experiences from his work with Preemptive Love, an organization he founded to give Iraqi children access to life-saving heart surgery. When an embittered former employee began spreading malicious slander, threatening the continued operation of the charity and the safety of its workers, Jeremy's first instinct was to fight fire with fire, but he did not. Rather, he chose (after considerable soul-searching) to turn the other cheek. That decision might bring his existing operation and the work of many years to an end, but is it not the way of true Christianity?
Don Miller has a similar message, based in the philosophy of holocaust survivor Viktor Frankl. He argues that it is a search for meaning, not a desire for pleasure that motivates human beings at the most fundamental level. He offers three straight-forward pointers to finding this sense of purpose: Each person needs a cause for which he or she is needed, an experience or encounter with other human beings, and a redemptive perspective toward unavoidable suffering.
Perhaps most important of all was the recurring theme of faith – it is through our understanding of the gospel that we realize that it is not only the poor who suffer from injustice. One of the speakers evoked the image of a boat – the leak may be on one side or the other, but the whole boat is going to sink. This was the message represented by Sami Awad, a Palestinian Christian. Although he has been working for peace in Israel and Palestine for years, it was not until some Jewish friends took him on a pilgrimage through the Nazi death camps that he came to understand the desperate fear and hurt of the Israeli people. True justice is more than an equitable distribution of material goods, it is love in action.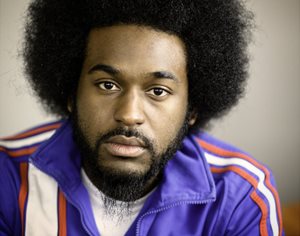 In one of the most inspiring addresses of the conference, Dr. King recalled the work of her father, and his insistence that God be kept front and center. She told of how his faith, and his recognition of a cause far greater than his personal achievements, held him through difficult times, and ultimately made his work a resounding success, though he lost his life. Memphis Teacher Residency, which was represented in the exhibitor area and at the pre-conference, offers an example of putting King's vision into practice today. Their work to create a faith-based support network of teachers in inner city Memphis offers genuine hope of breaking the vicious cycle that keeps urban neighborhoods in perpetual dysfunction.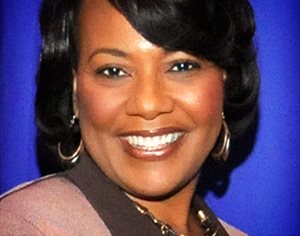 Getting together is only the beginning, of course. N.T. Wright reminded us via video recording that justice has always been at the heart of the gospel. So why are there still so few Christians taking active part? And which justice enthusiast counted the number of homeless people they passed en route from their comfortable hotel room to the historic theatre? It is hard to escape the irony of conference attendees being advised to stay inside the theatre while a march to protest injustice toward immigrants took place outside. None of that, however, diminished the excitement of our gathering, or the growing feeling that something is happening. As the prophet Amos said: Let justice roll down!